Depression
Are you experiencing
sad, hopeless, or low feelings?
(learn if you fall on the depression scale)
YOU HAVE THE POWER
TO OVERCOME DEPRESSION
Learn
+
Do
=
Better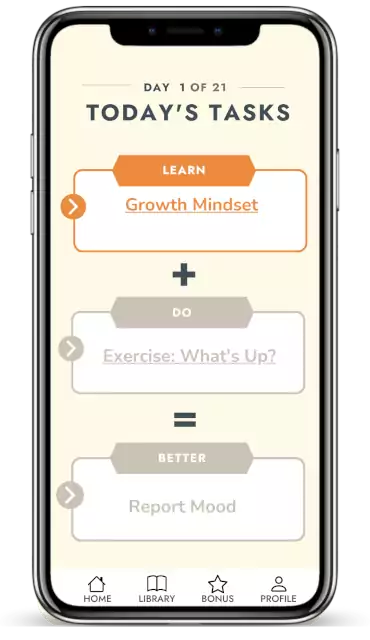 LEARN
Read or Listen to Bite-Sized Lessons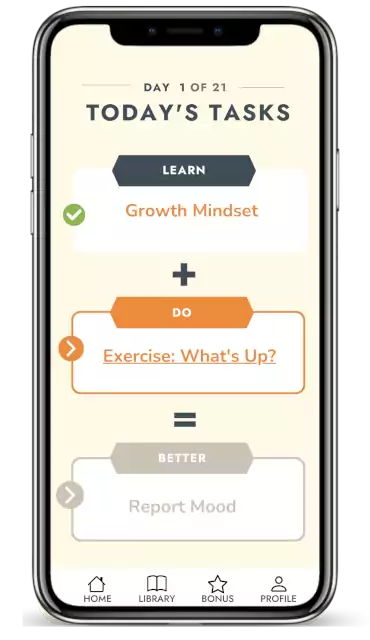 DO
Activities Designed to Motivate & Improve Mood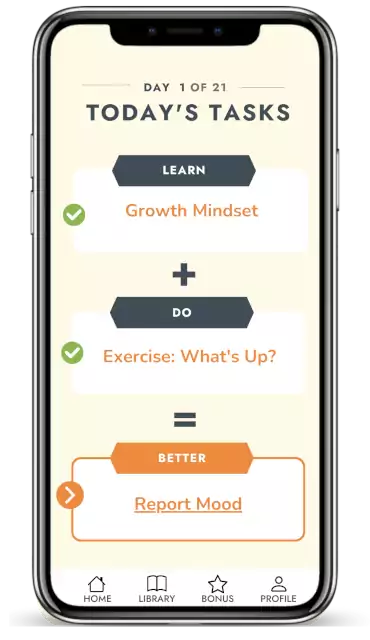 BETTER
Track your progress.
An easy-to-use guide, offering you a plan designed to eliminate depression.
---
Built on decades of research to get you feeling better.
Teaches proven strategies.
Accessible on any device.