Learn:
Learn a bite-size lesson which includes relatable, real-life examples.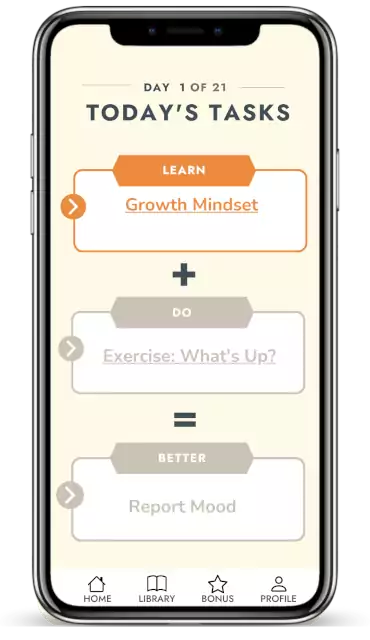 ---
A Growth Mindset is when you believe that your abilities can be developed through dedication and effort."
Each lesson is reinforced with a few short questions at the end
---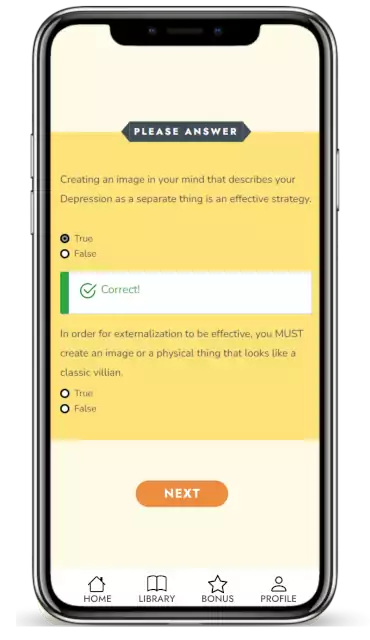 Do:
Complete a task that improves your mood, reduces isolation, or helps you get your heart rate up.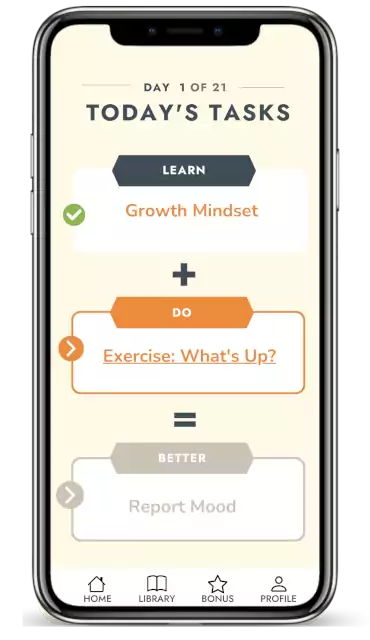 ---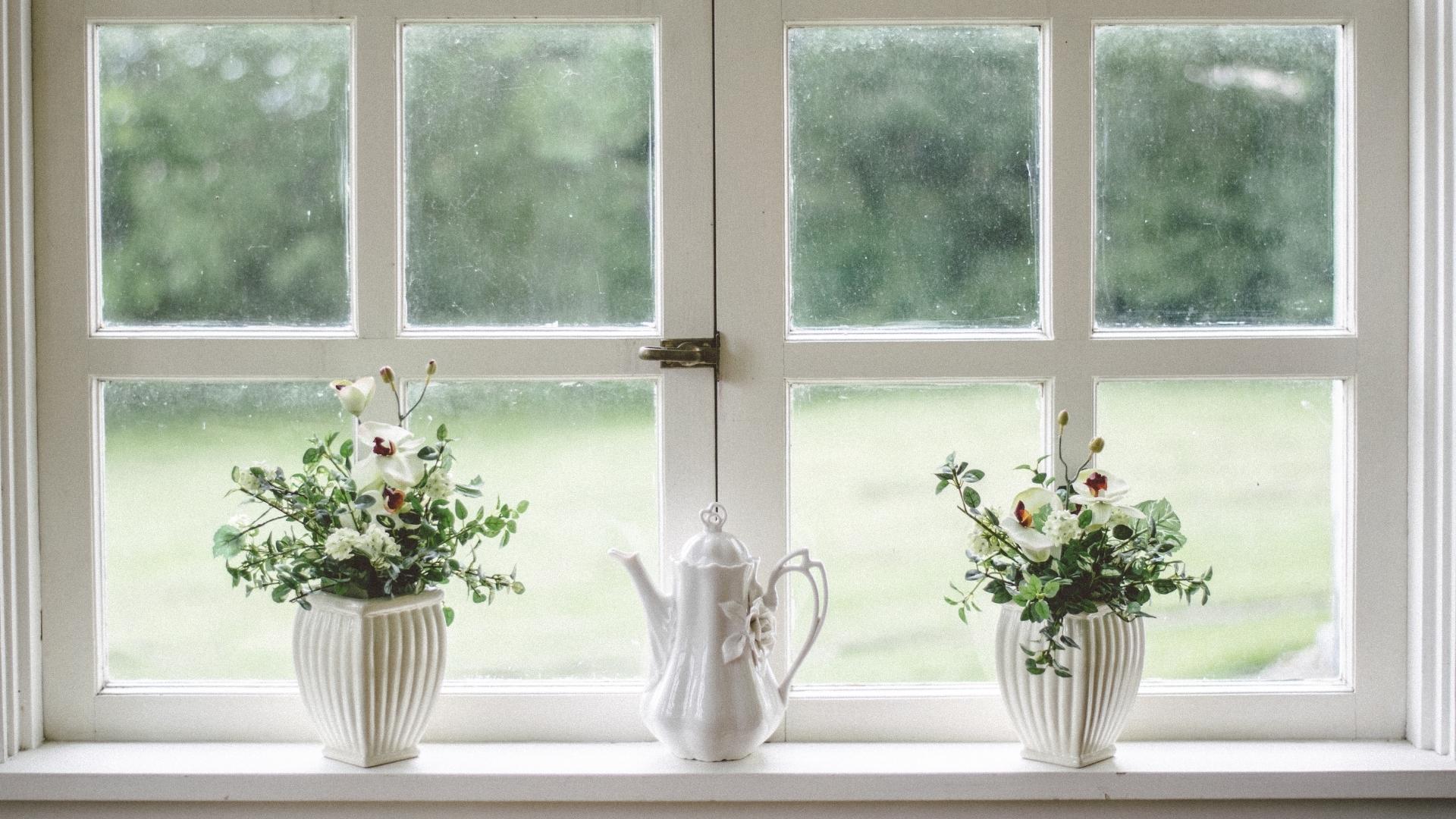 Complete short activities that help you feel successful.
OR, every other session, move with the team. Our instructors represent varying age, levels and body shape.
Better:
Track how the plan is working.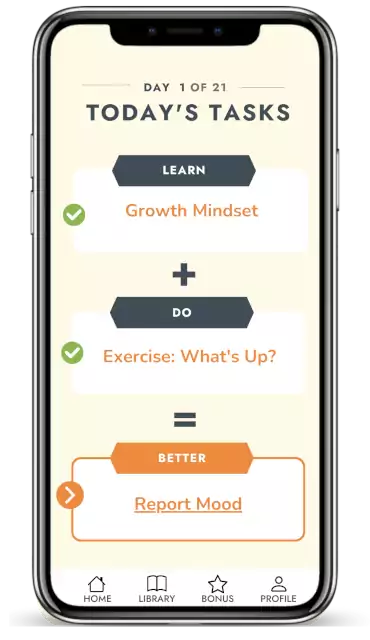 ---